CAN features in new 'Good to Give' guide
22nd Nov 2021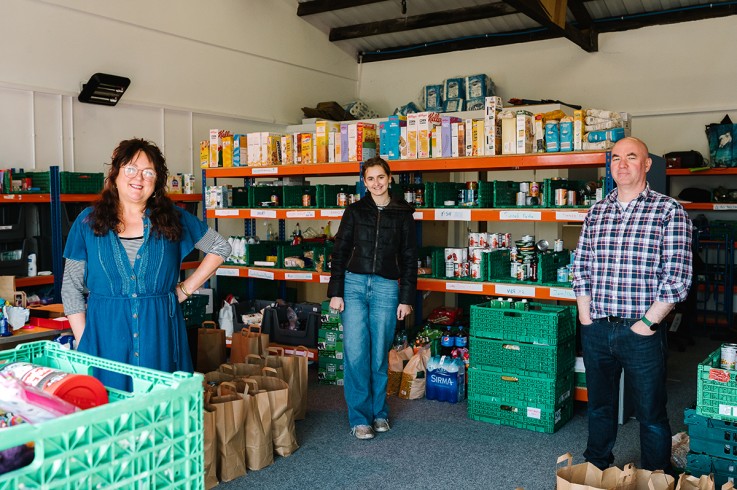 We are delighted to be highlighted in the newly launched Good to Give guide by the Community Foundation Tyne & Wear and Northumberland, showcasing charities that are positively tackling poverty.
This new guide, which aims to inform and inspire North East donors, is the first of its kind in the UK and will help people support local North East charities who are making a positive impact on poverty in the region. We are one of four charities featured in Northumberland for our work in supporting organisations, communities and individuals, especially those living in poverty, across rural areas of the county.
Help us tackle fuel poverty this Winter
Fuel poverty was already affecting people in Northumberland before the pandemic and the virus has made things harder. This winter will likely see an increase in the impact of fuel poverty as it hits people who pay a lot for their fuel, who have difficult houses to insulate and who are on low incomes.
Unfortunately, many households in rural areas such as Northumberland suffer from all three of these issues, meaning there are some very rural areas where over 30% of households are living in fuel poverty.
The rapidly growing crisis in fuel costs will make this situation worse without intervention. However, help is available.
70 years of providing solutions to rural needs
CAN has been providing support to rural communities for 70 years, creating appropriate solutions to address needs. Our recently launched Community Energy Advice project provides free advice to our most rural households who need help and support to minimise their energy bills and stay warm.
Donate to help others stay warm
Your donation could help extend this service to support more people in rural Northumberland. If you are able to, please visit our Donate page for details on how to do so, or get in touch.