CAN starts search for new Village Halls Adviser
13th Aug 2021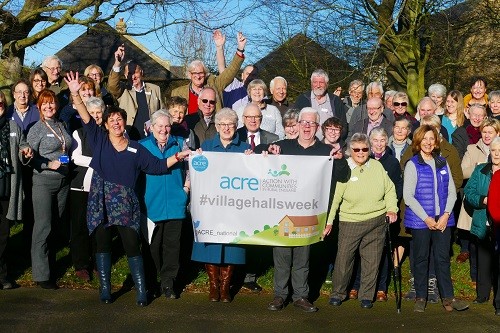 Providing a comprehensive support service to village halls and community buildings across Northumberland is a core part of CAN's DNA.
We are now looking for someone who shares our passion for Northumberland's village halls to join us and help village halls across Northumberland thrive into the future.
After 15 years providing support to village halls and community buildings across the county, our village halls expert, Louise Currie, has decided to improve her work-life balance and reduce her hours from the beginning of August.
Louise will still be fully dedicated to the role for 3 days per week, working with Northumberland's two fabulous village hall consortia and individual halls across the county.
In order to increase our capacity and to build on the significant opportunities which currently exist, we have created a new permanent post to work alongside Louise and also to pick up a number of other areas of work.
The new post of Community Development Officer will work for 4 days per week learning everything there is to know about village halls from Louise, leading a number of initiatives including our online portals for Parish Councils and Village Halls, and supporting our Warm Hubs programme.
This is a great opportunity to join a thriving organisation with the interests of rural Northumberland right at its heart.
The job description for the post is below together with the application form.
Also below is a document with a bit more background information including contact details if you want to get in touch to chat about the role – we hope you do!
The closing date for applications is noon on Monday 20th September 2021.