Village Halls Week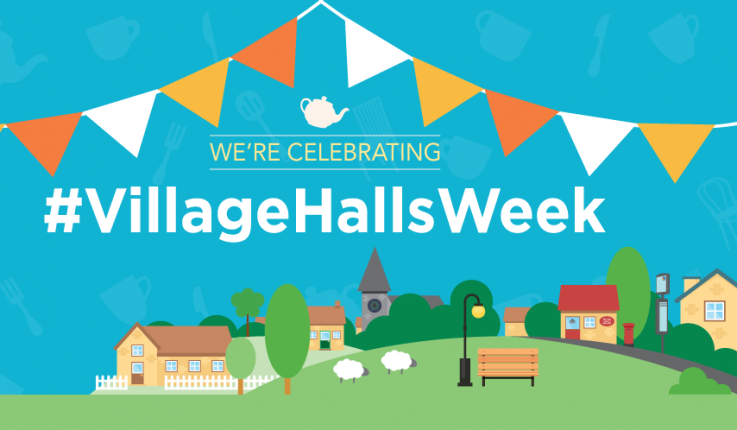 Get ready to celebrate #villagehallsweek in 2019!
Northumberland's village halls joined together earlier this year to celebrate the first ever national #VillageHallsWeek, in January 2018, to celebrate the vital role they play in sustaining rural communities. And we're gearing up again to make it an even bigger success from Tuesday 22nd – Monday 28th January 2019.
The week-long celebration, organised by ACRE Network, England's largest network of rural community support organisations, was to say a collective "thank you" to all volunteers who work tirelessly to keep community buildings and village halls open for the benefit of local residents.
A wide range of events were held across Northumberland to celebrate the week, ranging from coffee mornings, an energy saving roadshow and a job fair helping local people get back into work.
CAN is looking forward to celebrating Village Halls Week in 2019, to make it an even bigger success. So put the dates in your diary and get in touch with Louise Currie if you'd like your village hall to be involved - louisecurrie@ca-north.org.uk
Why not use the opportunity this January, to host your own Village Hall event or activity? Whatever you choose to do to celebrate #VillageHallsWeek 2019, let CAN know, and we would be delighted to help you to spread the word.
Save the date - #VillageHallsWeel Event
CAN is planning our own #VillageHallsWeek event on Wednesday 23rd January 2019, at 10.30am in Stannington Village Hall (next to the Ridley Arms) to acknowledge all the hardworking, dedicated trustees who manage halls and community buildings across Northumberland.
As part of the event, we would like to showcase the heritage of village halls and the huge contribution they make to rural communities. We are aware that many of you have already delved into the history of your hall/village – perhaps you would like to put up a display at the event in January?
Look out for further details of the event and how to get involved in the next few weeks or contact Louise Currie - louisecurrie@ca-north.org.uk
Why Village Halls matter
Village Halls and other Community Buildings play a key role in reducing isolation in rural communities by providing a meeting place for local residents. However, it's not all coffee mornings and knitting classes/proggy mat making as some might expect. Some of the more unusual activities offered include Zumba classes, Tai-Chi, star gazing nights and baby massage classes.
There are 10,000 village halls and other community buildings in England's rural communities, of which 240 can be found right across Northumberland.
Diverse uses of Northumberland village halls
Village halls, church halls and other community buildings remain a vital resource at the heart of many rural communities, acting as a hub for multiple local services and hosting community enterprises.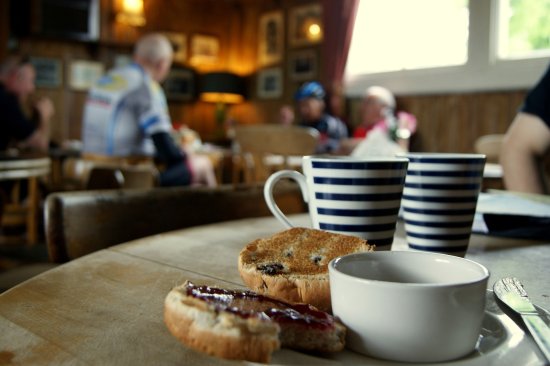 Some of the diverse examples in Northumberland include Seahouses Hub which has a thriving community cinema, showing all the latest films in addition to free internet access and a lending library. Rothbury Jubilee Institute also has a monthly cinema – and film showings are popular in even the smallest of halls. There are halls with Post Offices - including Kirkwhelpington Village Hall and Whalton Village Hall. Capheaton Village Hallhas a thriving café, popular with cyclists. Harbottle Village hall hosts an outreach GP surgery and Bellingham Town Hall has a library on the ground floor. Some host sports facilities such as Lesbury Village Hall and Longhoughton Sports & community centre.
An estimated 600 halls were built nationally to commemorate World War I, or those individuals who perished during that conflict such as those locally at Boulmer and Corsenside. Some of Northumberland's oldest halls date back to the 19th Century, and many were originally 'Reading Rooms' – established to 'educate the workers', and some are Mechanics Institutes or Memorial halls.
2018's newest hall
2018 saw the opening of the newest, St Mary's Village Hall in Stannington, following the refurbishment of the former St Mary's Hospital Chapel. The new facility will act as a hub for those living in this new rural community having been gifted by Bellway Homes on an 80-year lease.
CAN provides a community buildings service offering support and advice for trustees managing community buildings, led by Louise Currie, Community Initiatives Officer.
Louise praised the initiative:
"We're delighted to celebrate the tireless work carried out by the amazing volunteers running community buildings in our county. Without their dedication, skills and expertise, these vital facilities would be lost to the communities they serve. We are proudly supporting #VillageHallsWeek so we can celebrate the network of halls we have locally, champion the services they offer to their communities and say a big thank you to the volunteers at the heart of it all."
CAN is looking forward to celebrating Village Halls Week in 2019, to make it an even bigger success. Get in touch with Louise Currie if you'd like your village hall to be involved - louisecurrie@ca-north.org.uk
#Villagehalls week poem
We are delighted to be able to share this poem with you, written by renowned poet and writer Ian McMillan as part of #VillageHallsWeek. The poem was commissioned by Action with Communities in Rural England and the National Rural Touring Forum. Listen here to Ian reading A teapot as big as the moon