Laptops and tablets distributed to rural residents by CAN
8th Dec 2020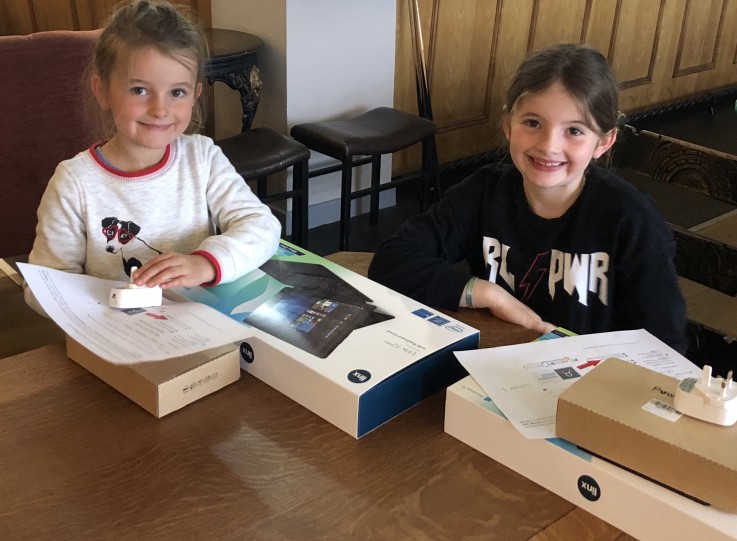 Rural residents across Northumberland have been given free laptops and tablets arranged by Community Action Northumberland (CAN) to keep in touch during lockdown and access vital online services, including those living off-grid or who have never used digital tools in their lives.
CAN runs various projects for rural residents and early on in lockdown spotted an urgent need for devices for people from various backgrounds. Children were being home-schooled in lockdown but without electricity to run devices. Unemployed people were trying to job-hunt online but could no longer get access to computers in libraries or community centres. Older people who attended weekly Warm Hubs which bring people together in rural village halls suddenly had no social interaction and didn't have digital skills or devices to connect with family and friends online.
Thanks to funding from a range of sources CAN staff were able to step in and purchase equipment and deliver it safely to those in need.
Off-grid households gain devices and battery packs
Over 350 households in Northumberland are off the electricity grid, people living and working without a regular energy supply. As part of a project with the National Lottery Community Fund, CAN has been working to address some of the needs of the children living in these properties within the Northumberland National Park.
17 children, aged five years old up to teenagers, have received their own tablet with a dongle for internet connection. In addition, they all received a rechargeable/solar battery pack so that they can be charged without using any of the household oil-generated electricity. The children will be using the tablets for schoolwork as well as keeping in touch with friends and family.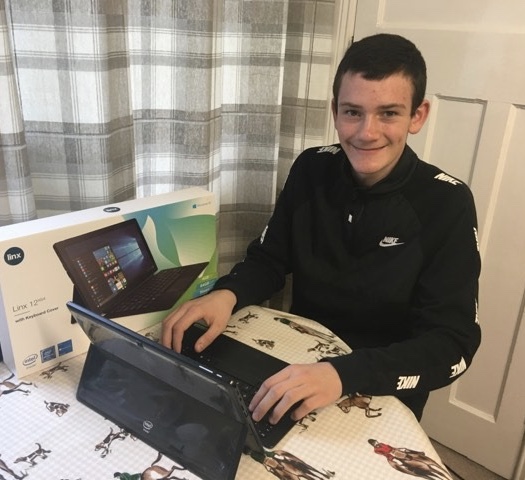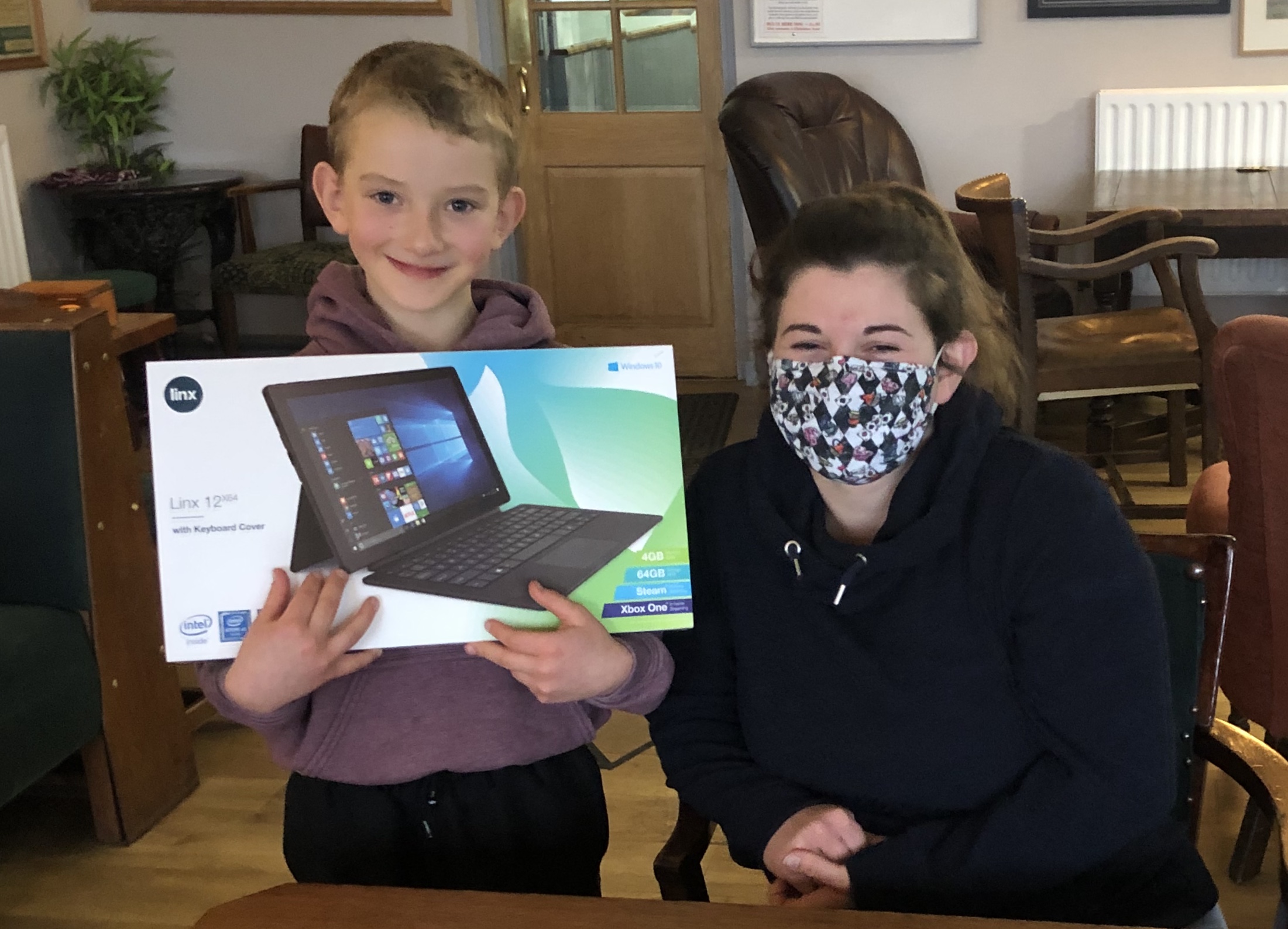 Christine Nicholls, CAN's Community Development Officer, says
"It's unbelievable in this day and age that children are growing up without a reliable supply of electricity, no hairdryers, automatic kettles or any of the things we all take for granted. The tablets were just a very small way of supporting these children during these challenging times."
Warm Hubs adapts to new ways
CAN's Warm Hubs scheme has also been adapting to a new way of working. A number of local residents unable to attend hub events in their local village hall/community building have also received tablets to help them keep in touch via virtual hubs.
Christine said:
"Our oldest laptop beneficiaries are in their nineties and enjoying the experience of learning new skills. Virtual hubs mean we can connect people online, particularly important when the warm hub buildings aren't available.
"Warm hub volunteers have stepped up as always and are shopping, delivering prescriptions, dog walking and providing food parcels and meals via an outreach service. Virtual hubs will never replace face-to-face contact with friends and neighbours, but it helps communities feel less isolated."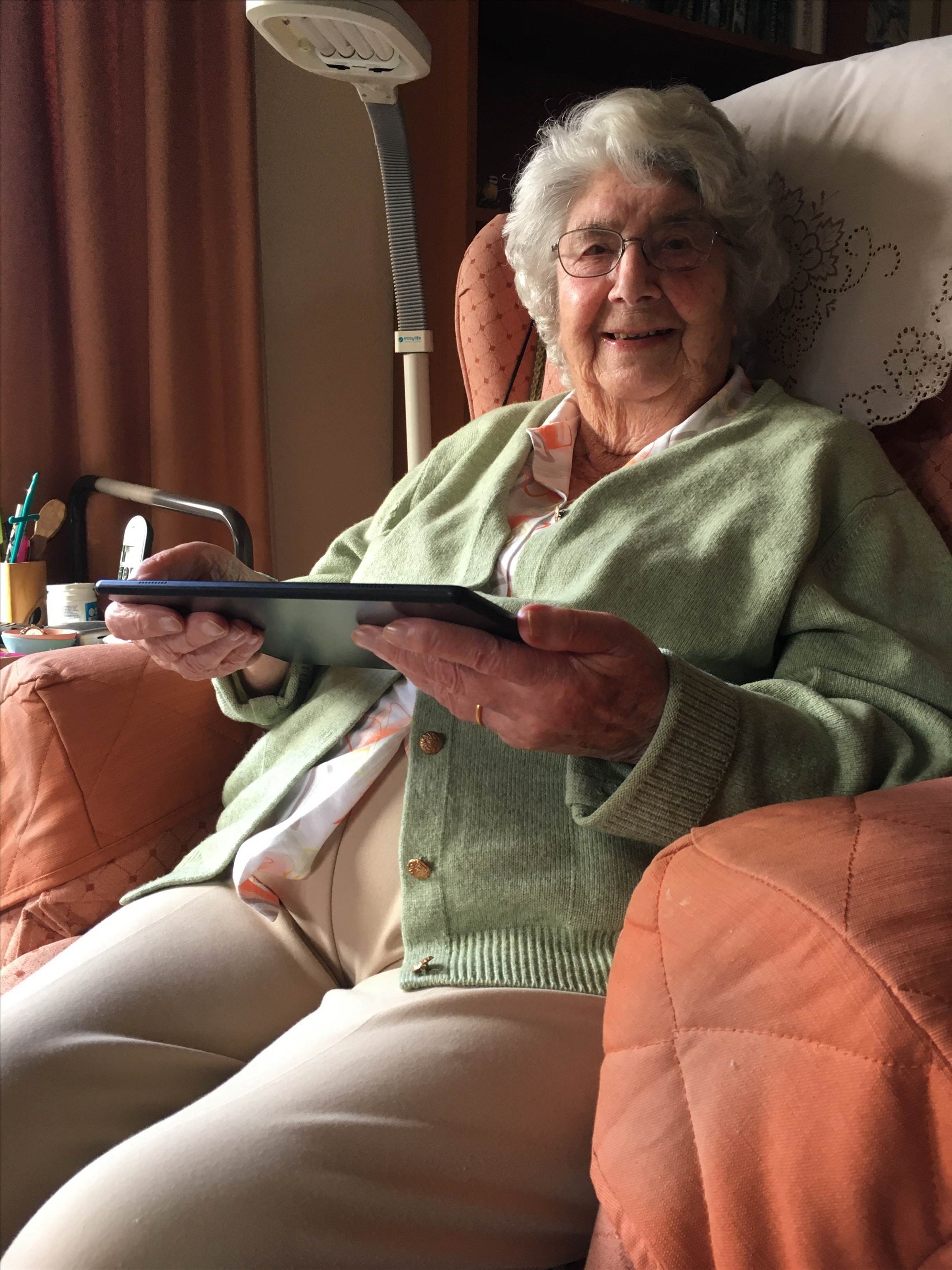 Ninette runs Whittingham Warm Hub and said of one her members who received a tablet from CAN:
'Margaret is absolutely thrilled with the tablet. It's all very new to her but I'm working with her friends and family to get them to send her emails. She's so keen to make it work, and has promised to be a nuisance and keep phoning me when she has difficulties with it!
"Thank you so much for this opportunity for her. Her son lives in Glasgow so she's very detached from her family and it means a lot to her. She's a sprightly 93-year-old!'
Unemployed people using CAN's Rural Employment Hubs have also benefitted from access to tablets and laptops to help them job search, prepare new CVs and apply for jobs.
Devices have been generously supported by funding from the Northumberland Estates Community Fund, the Community Foundation, DevicesDotNow and the VCS Skills and Employability Fund.