CAN welcomes new starters
1st Jul 2021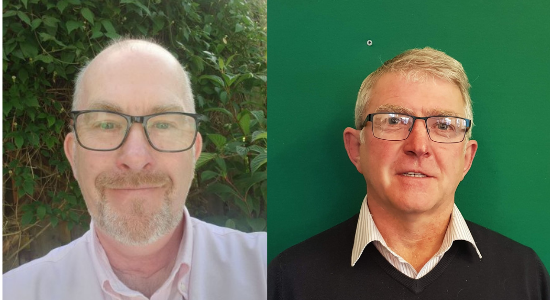 During June, CAN welcomed two new members of the team – Alan (pictured left) and Tom (right).

Alan Gerono has joined us as Development Officer primarily focussed on supporting partnerships in Haltwhistle and Prudhoe, with an eye to finding innovative solutions addressing community needs as part of our partnership with the National Innovation Centre for Rural Enterprise, led by Newcastle University.

Tom Johnston, well known to many in Northumberland, has joined as the first Communities CAN Coordinator helping to deliver support for groups seeking to develop community-led housing across the North East.

Alan joins CAN from a varied career in social housing management, older people's services and third sector project development and management whilst Tom joins hot on the heels of stepping down as CEO at Glendale Gateway Trust after 21 years.

We aim to provide new challenges for Alan and Tom, both of whom have hit the ground running. We know they will both help CAN make an even bigger difference for the communities and groups we work with. Welcome both!