Northumberland village halls portal launched
30th Mar 2021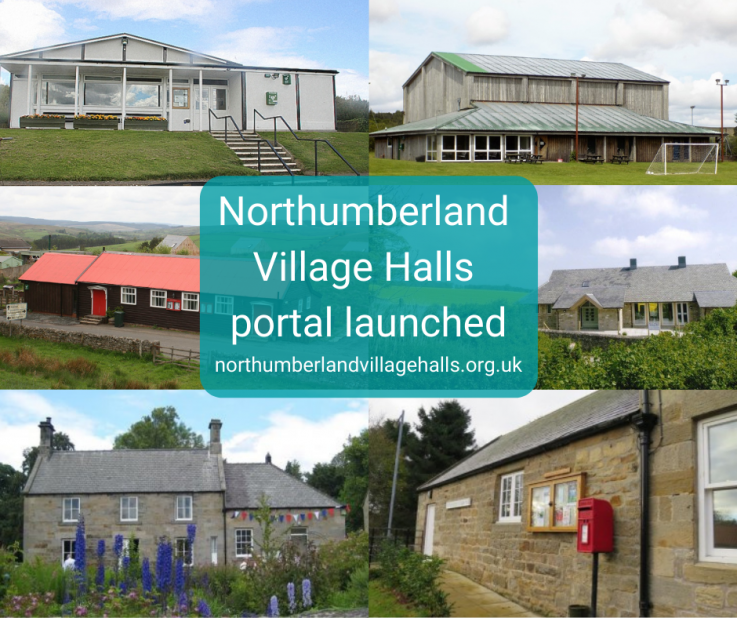 A new website portal to promote Northumberland's village halls to the public has been launched, just as halls begin preparations to open their doors again after lockdown.
The Northumberland Village Halls portal aim is to give the public a website to find information about all the village halls in Northumberland in one place and make bookings directly. The volunteers who run the halls will also benefit, from having an easy to update online presence and shared promotion of the service.
Users can find halls through an interactive map of Northumberland or search by the facilities and services they provide. It is hoped the site will be well used by people looking to hire a hall by searching for a range of activities they are ideal for such as weddings, parties, conferences and classes.
The not-for-profit portal has been organised by CAN with support from the West Northumberland Community Buildings Consortium and North Northumberland Village Halls Consortium and funded by National Lottery Community Fund and to the Sir James Knott Trust.
Louise Currie, Village Halls Advisor at CAN reflected on a difficult but vital year for halls:
"I have been astounded at the resilience demonstrated in this year of challenge – volunteers have worked hard making the halls COVID-19 secure, following stringent risk assessments to enable opening to make sure the people in their communities can meet safely. They have dealt with closures and re-openings, used their halls as food distribution centres, places to make scrubs and for additional storage for goods for their village shops!
"Although this year has got to have been the most difficult in our lifetime, it has truly demonstrated the tenacity of volunteers who have continued to keep the halls maintained and safe so that when normal life resumes, people will be welcomed back with open arms. We hope this portal will be a big help to promoting these vital community resources.
"Our thanks to the National Lottery Community Fund and to the Sir James Knott Trust for providing the funding which has made this project possible."
The portal is now live at www.northumberlandvillagehalls.org.uk